SREE GURUVAYURAPPAN TEMPLE, KOLKATA!
ഓം നമോ ഭഗവതേ വാസുദേവായ
Humble Appeal
The Managing Council of Sree Guruvayurappan Samajam Kolkata, with the tremendous cooperation and patronage of the devotees, in Sree Guruvayurappan Temple, Kolkata premises, could successfully complete the noble tasks of raising the Sanctum Sanctorum to the second tier, laying of exclusive granite from Kerala for the interior Prarthana and Pradakshana padams and installing of the magnificent Gopuram with a majestic Dasavatharam door including the Nadapura.
The Managing Council, as advised by our Temple Thantri Acharya Ratna Dr. P.C. Dinesan Namboodiripad and Chief Temple Architect, Brahmasri. Kanipayyur Krishnan Namboodiripad, is now embarking upon truly sacred and ambitious projects of constructing a THIDAPALLI (exclusive enclosure for preparation of merciful Lord Guruvayurappan's daily and special Puja Nivedyam - Prasadam), to be constructed on the adjacent south-eastern side of the Sanctum Sanctorum, as well as for the 'Punarpratishta' of new Srikovil of merciful LORDS GANAPATHY and AYYAPPA (Sastha).
The Thidapalli is considered to be a most divine and inseparable part of the Sanctum Sanctorums of Lords Guruvyurappan, Ganapathy, Ayyappa and Goddess Durga which will enhance the "Chaitanya" of all the Deities and the Temple.
The devotees will appreciate that these pristine proposed constructions are indeed ordained as a lifetime's opportunity to participate in the temple's sacred expansion endeavors as enunciated above.
We sincerely look forward to the kind patronage and whole-hearted support of the devotees with their munificent and generous contributions which would enable the Samajam to successfully accomplish these magnificently noble tasks.
All donations are exempt under Section 80G of the Income Tax Act.
May Lord Sree Guruvayurappan continue to shower His Merciful and choicest blessings on All.
Yours in the service of the Lord
Managing Council
SREE GURUVAYURAPPAN SAMAJAM CALCUTTA (REGD)
3/1/1A NAKULESHWAR BHATTACHARJEE LANE,
KOLKATA -700 026, INDIA.
1) Drafts/Pay Orders/Cheques may  be drawn in the name of "Sree Guruvayurappan Samajam Calcutta(Regd.)"
    and accepted at Booking Counter/Office or send directly to Temple Address.
2) On-line remittances may be made through this site or through our bankers 
SB A/C No.21620100003094, IFS Code-FDRL0002162, Federal Bank, Rash Behari Branch, 152, S.P.Mukherjee Road, Kolkata-700026, India.
3) Please Donate online in E-Kanikka section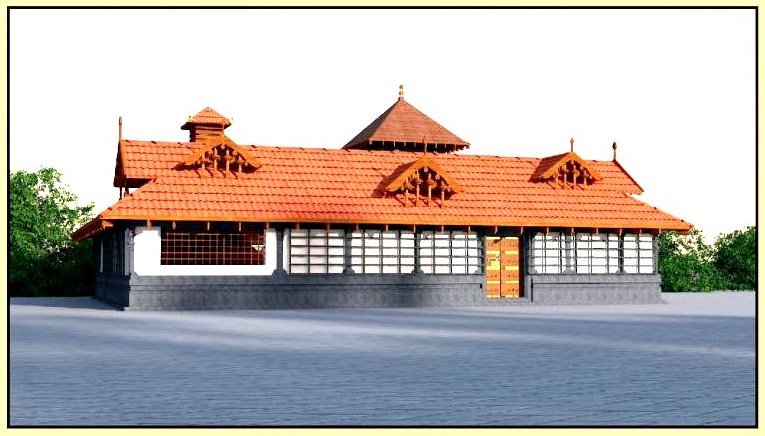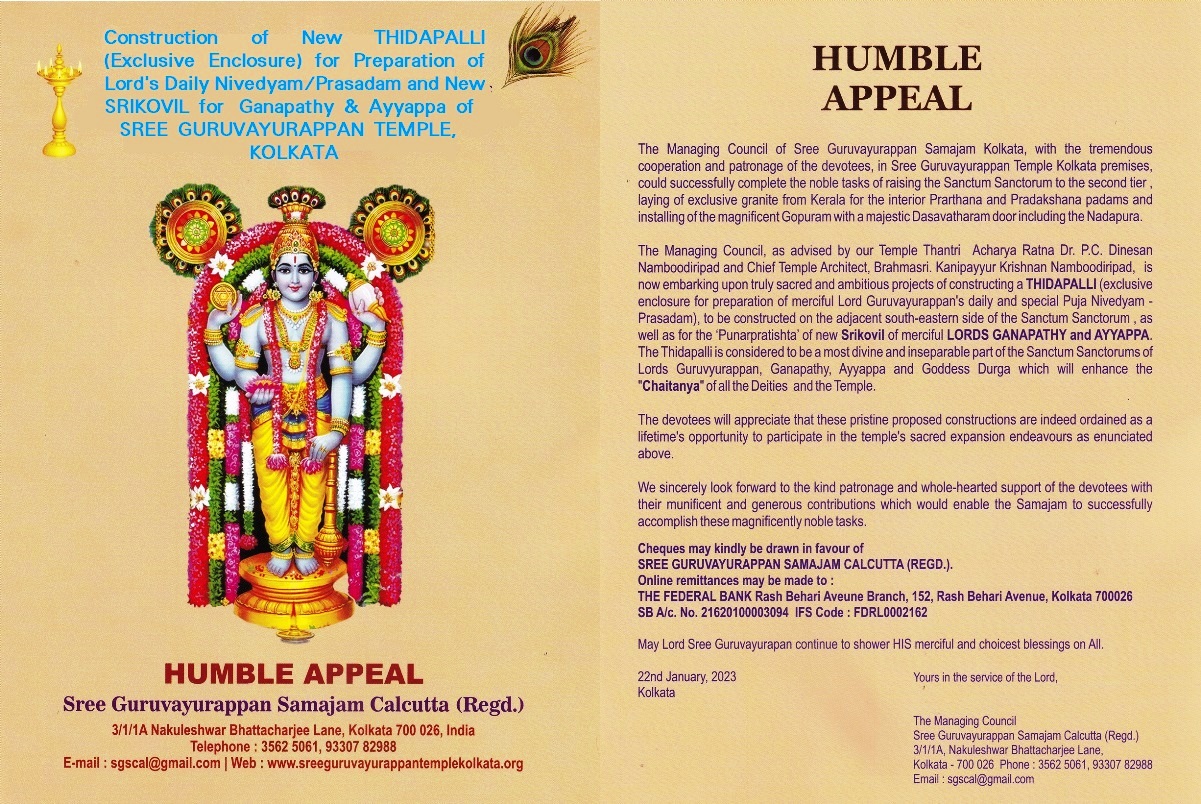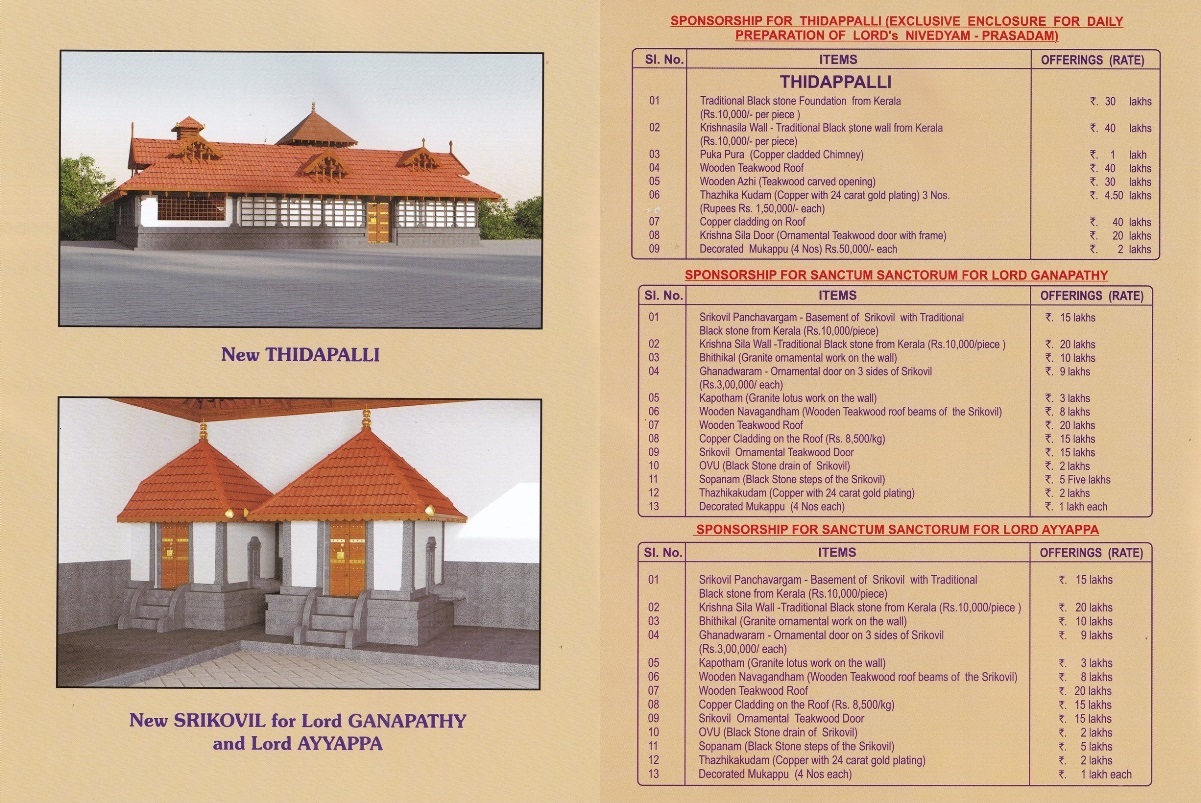 നാരായണ NARAYANA നാരായണ NARAYANA നാരായണ NARAYANA നാരായണ NARAYANA